Support the SPHS Music Programs
Why give?
It's no secret that maintaining a school music program is expensive, especially the award-winning programs at SPHS.  We typically spend over $80K a year, or on average about $1,000 per student, to cover the expenses of hiring band coaches, competitions, instruments, and other program costs. The SPHS Music Boosters appreciate all contributions as we strive the keep the robust programs at the SPHS Instrumental Music Department intact for our current students and into the future. Please consider making a tax-deductible donation to support the SPHS Music programs!
SPHS Music Boosters, Inc. is a 501(c)(3) non-profit organization. Tax ID #: 27-2879742.
Donate
You may choose one of the following methods to donate to SPHS Music Boosters:
Donate through the PayPal Giving Fund-

PayPal Giving Fund.  PayPal covers the transaction fee and 100% of your donation will go to SPHS Music Boosters. However, it may require you to have a PayPal account.

Donate by PayPal.Me

: @sphsmusic 
Donate by Zelle: sphsmusicboosters@gmail.com

Donate by Check –

 Please make the check payable to SPHS Music Boosters and mail it to P.O. Box 3523, South Pasadena, CA 91031.
Donate through Our Web Store  – with PayPal, Credit Card, or Venmo.
If you work for a company that has a matching gift program, please also send in the paperwork so that we can complete the application and apply for the match.
Ralphs Community Rewards
Every time you shop at Ralphs, Food 4 Less and other Kroger stores, you can make a contribution! Enroll your Ralphs shopping card with its Community Reward Program. Search for SPHS Music Boosters, Inc. (HC070).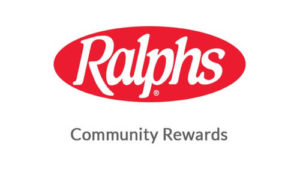 eScrip
eScrip is the longest running "shop to fundraise" program. While Safeway (Vons) dropped from the program years ago,  there are still some merchants supporting this program, including Bristol Farms. Sign up eScrip, add your Credit/Debit Card(s),  and choose SPHS Music Boosters as your supported charity. 
AmazonSmile
Choose SPHS Music Boosters as your AmazonSmile charity. Every time you shop, Amazon donates 0.5% of the eligible purchases to our organization.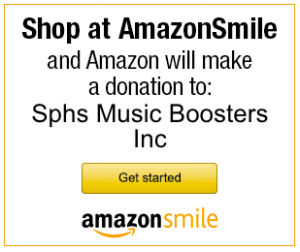 Amazon is ending its AmazonSmile program on Feb 20, 2023. We thank Amazon and our supporters for years of contribution through this program!