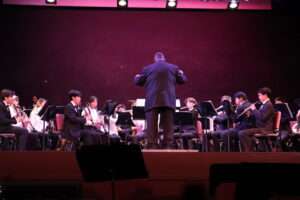 Winter Concert - 12/7 (Thu) 7pm @ Anderson Auditorium
Celebrate the Winter with our talented musicians from Concert Band, Symphonic Band, Jazz Band and Orchestra! Free admission to all music lovers.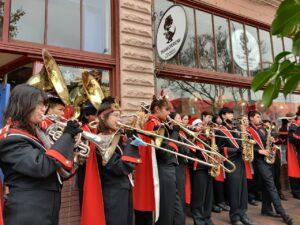 Catch us spreading the joy and the magic of music across the City (Mission, Fair Oaks, ...). We thank our local businesses for their continued support of this annual event.
Become a Proud Supporter of SPHS Music Today!
Your donations go directly towards funding the SPHS instrumental music program. It will help us buy new equipment for the students, fund competition and travel expenses, and sustain a high caliber program for our young musicians to reach their full potential through the power of making music.
Bingo
Bingo at SPHS is one of our steady fundraising events, open year-round. Parent and student volunteers are needed on first Saturdays of each month to help staff and raise funds for the Music Program! Please consider helping out!
General Meetings
We encourage all parents to attend SPHS Music Booster meetings that are usually held on the first (or second if holiday) Monday of the month from 7:00 to 8:00 P.M. on campus in the choir room. We hear reports from the student Presidents, Executive Board, and the Music Director, and also discuss details of upcoming events.
The SPHS Music Boosters located in South Pasadena, California organizes parents' involvement to support the SPHS Instrumental Music Department through fundraising and volunteering at events and competitions.