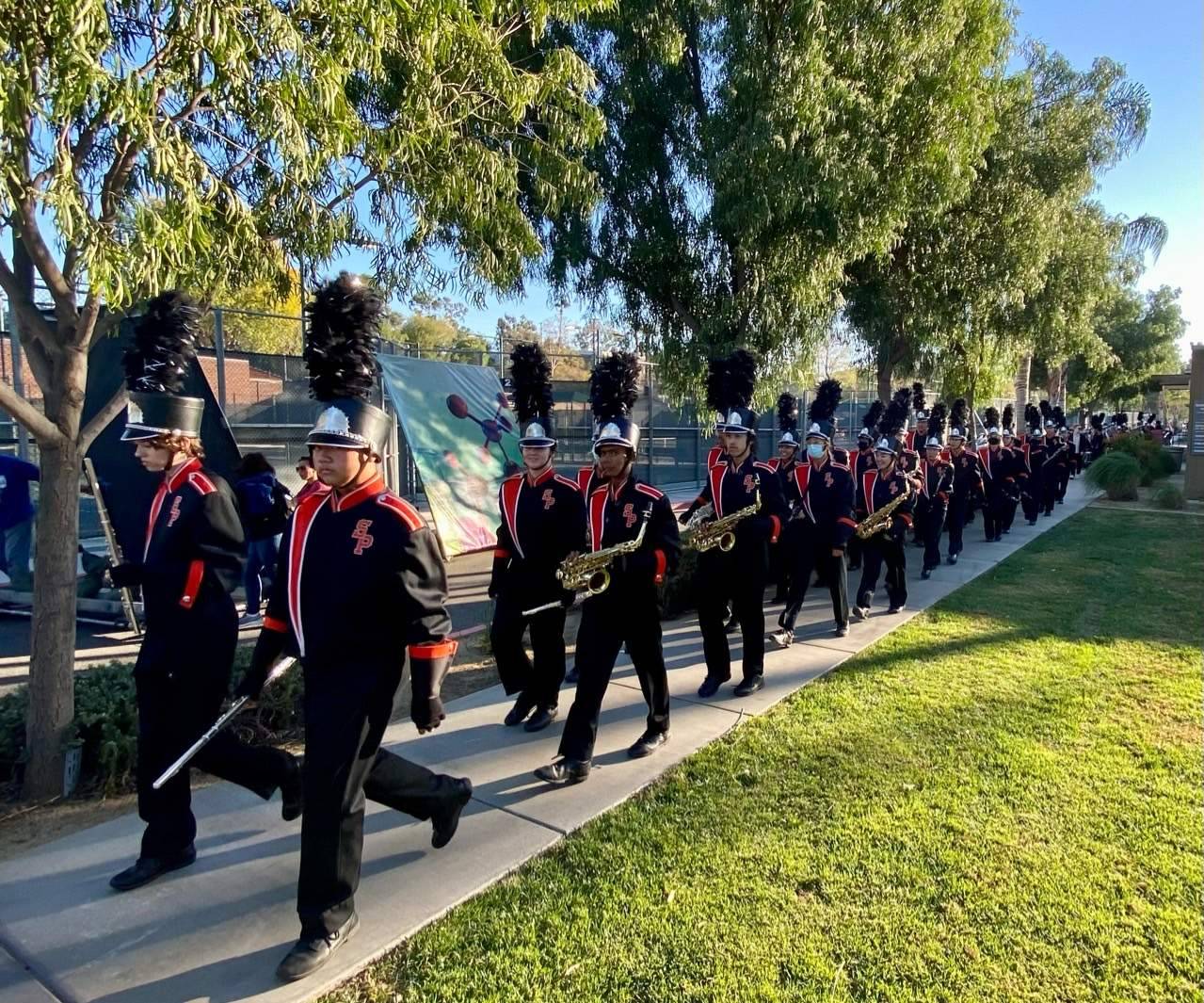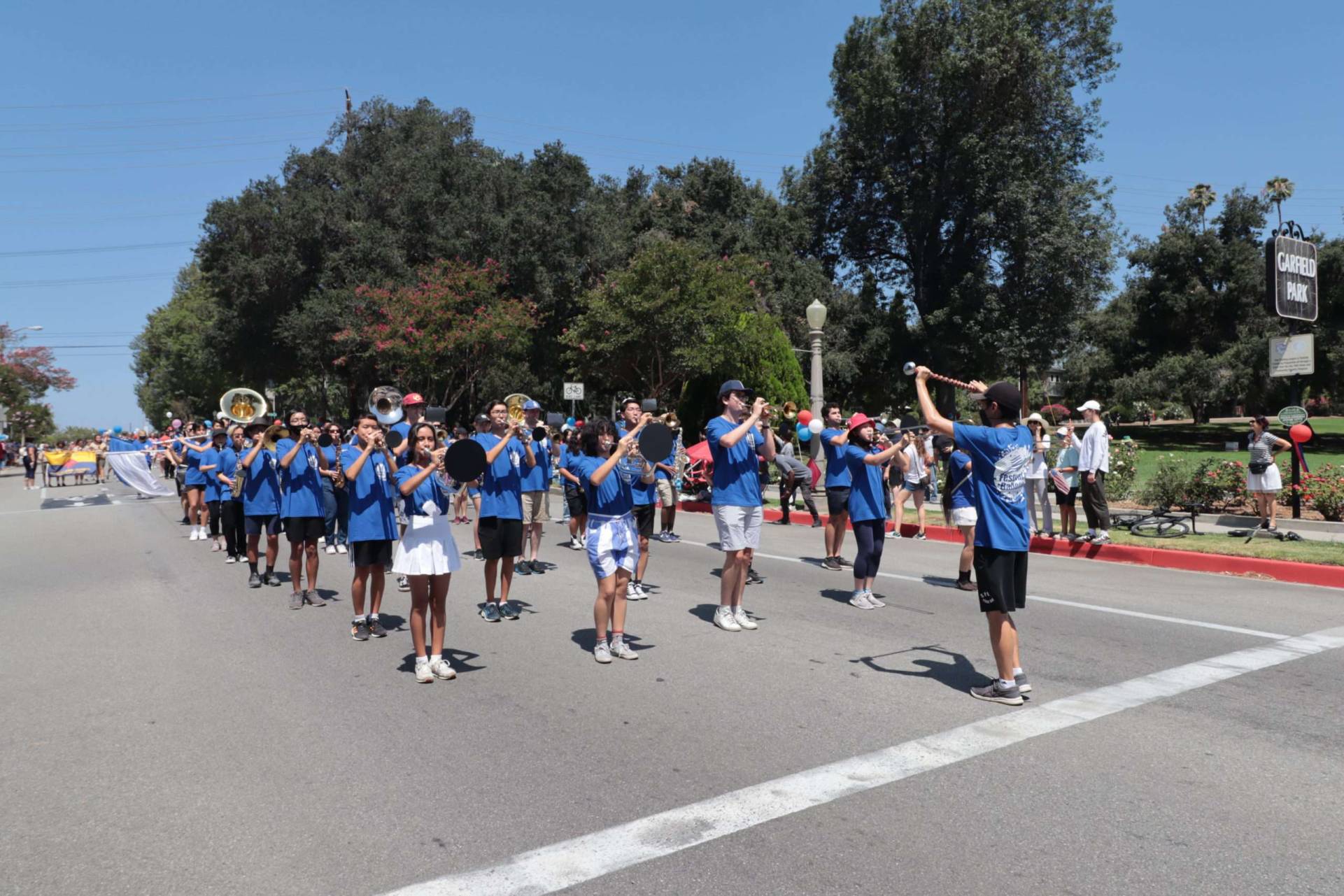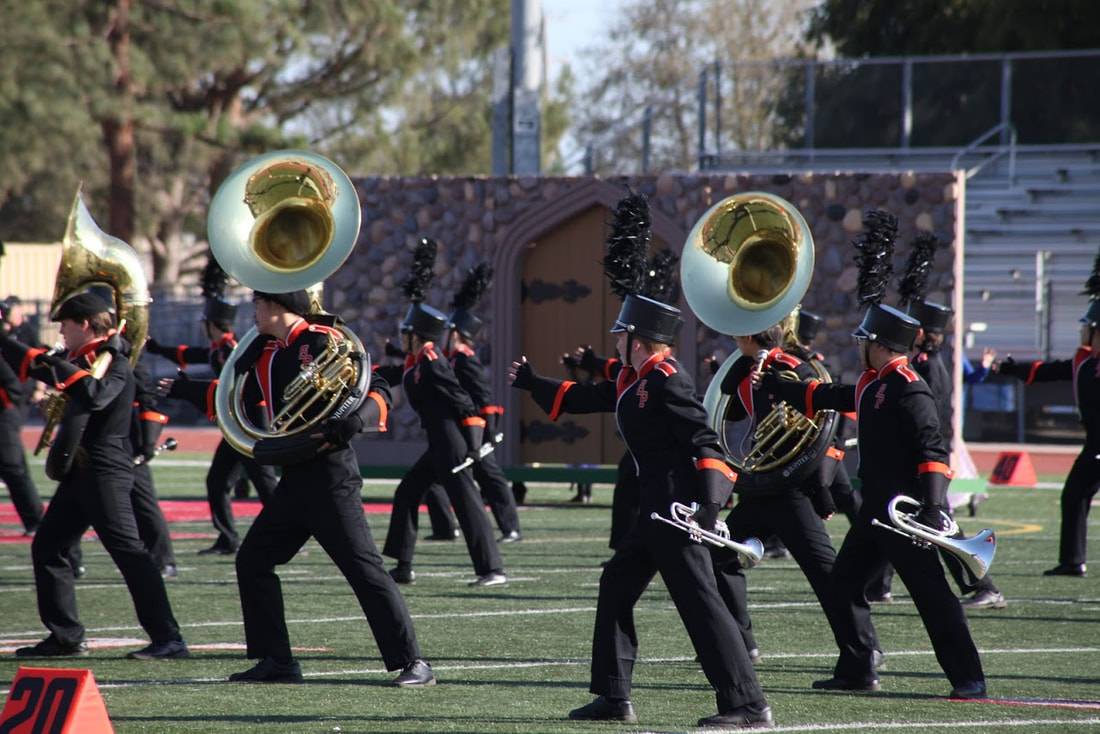 Welcome
SPHS Music Boosters is a parent booster club supporting the instrumental music programs at South Pasadena. Learn more details About Us.
Join Us
Please Join Us to stay connected for all the exciting Events. New families, please also read the Information page to get started.
Support Us
Please Contribute to us as we strive to maintain a high quality and competitive music program at SPHS. We also thank the Sponsors from our community for their continued support!
Let's Rock
The Music Program couldn't possibly run without volunteers! We need help from EVERYONE to support EVERY music student!  Please find out the volunteering opportunities at Competitions and Fundraisers. 
Become a Proud Supporter of SPHS Music Today!
Your donations go directly towards funding the SPHS instrumental music program. It will help us buy new equipment for the students, fund competition and travel expenses, and sustain a high caliber program for our young musicians to reach their full potential through the power of making music.
We are excited to announce the annual Spaghetti Dinner Night Concert and Fundraiser, taking place on March 2 (Thursday) 2023, 6-9pm, at SPHS Gym. Doors open at 5pm.
This event is a beloved tradition in our community, featuring delicious spaghetti dinner, accompanied by live musical performances from our talented student musicians. In addition to the entertainment, we will be holding a silent auction with a variety of items, including gift certificates, handmade crafts, and one-of-a-kind experiences. All proceeds from the event will go to support the Instrument Music Program at South Pasadena High School.
Whether you're a music lover, foodie, or just enjoy coming together with friends and neighbors for a good cause, this event is for you. We hope you'll join us for a night of great food, music, and community.
We look forward to seeing you there!
Tickets
Order your tickets today to receive a discount, General Admission – $15 ($20 at the door), Students/Teachers – $10, Kids age 6 or under are free. You may order tickets from any music student, or click the button below to order online.
Volunteering
Spaghetti Dinner Night takes a LOT of planning and even more VOLUNTEER POWER, so as you know, we need ALL hands on deck! If you can help, please sign up!
Bingo
Bingo at SPHS is one of our steady fundraising events, open year-round. Parent and student volunteers are needed on the to help staff and raise funds for the Music Program! Please consider helping out!
General Meetings
We encourage all parents to attend SPHS Music Booster meetings that are usually held on the first (or second if holiday) Monday of the month from 7:15 P.M. (note the new start time) to 8 P.M. on campus in the choir room. We hear reports from the student Presidents, Executive Board, and the Music Director. We also discuss details on upcoming events.
The SPHS Music Boosters located in South Pasadena, California organizes parents' involvement to support the SPHS Instrumental Music Department through fundraising and volunteering at events and competitions.
Contact
SPHS MUSIC BOOSTERS, INC
P. O. BOX 3523
SOUTH PASADENA, CA 91031
sphsmusicboosters@gmail.com
SPHS Music Boosters, Inc. is a 501(c)(3) non-profit organization. Tax ID #: 27-2879742.